Gennevilliers Library
The Gennevilliers University Library is one of the CY Education Libraries. It also offers collections in press and publishing, international hospitality and management studies.
The library welcomes students and university staff as a priority, but remains open to everyone.
Opening hours
View the full calendar

Presentation of the library


Collections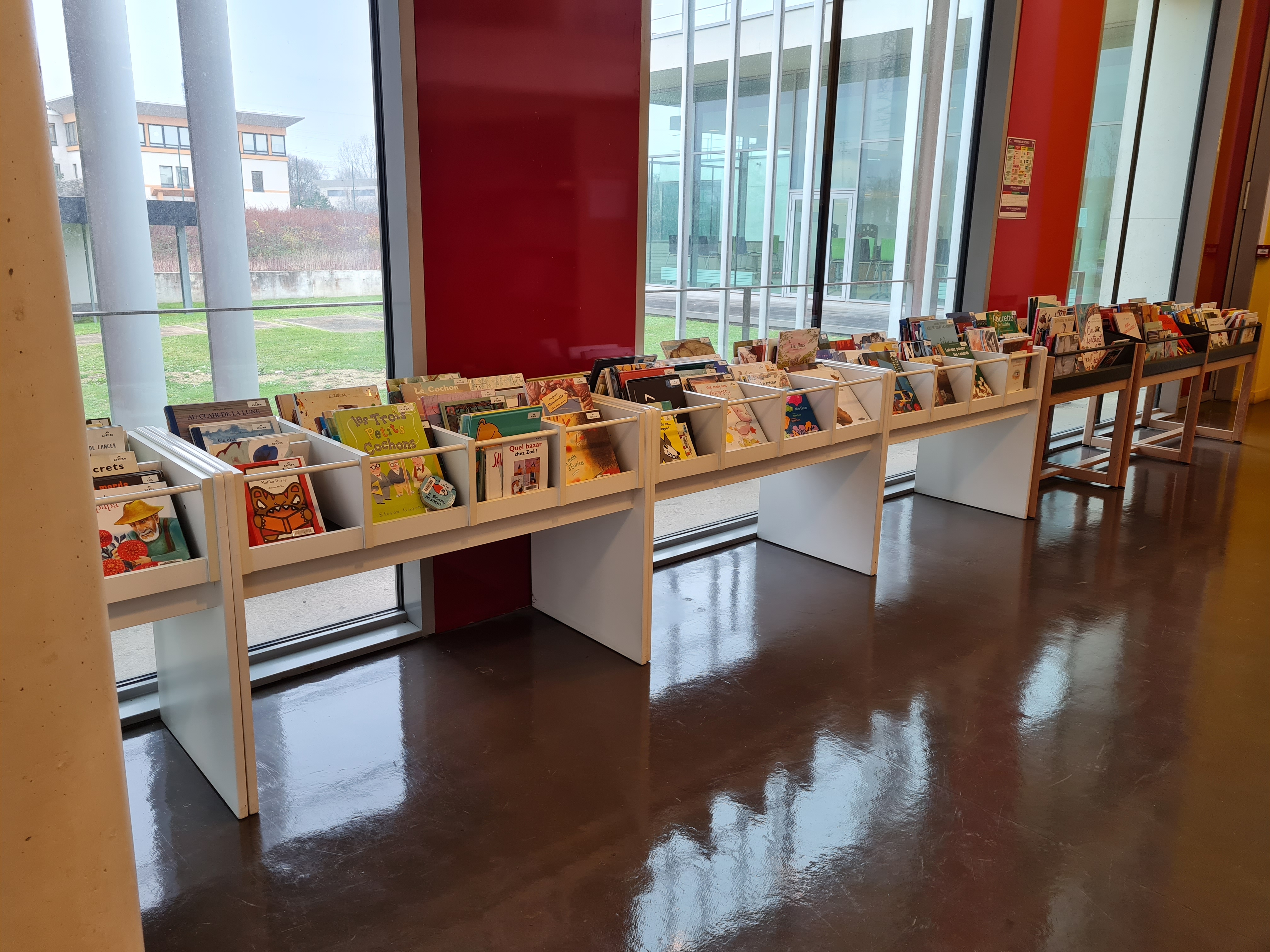 The Library offers around 15,000 documents in all media.
70% of the collection relate to education sciences (28% textbooks, 16% general works in education sciences, 12.5% children's literature, 5% general literature, 5% competition annals , a hundred videos, about 200 dissertations)
30% are works dedicated to the press, communication, philosophy, sociology and hospitality management studies.
For further details, you can access the following links :
website du master journalisme
Our subject guide in education sciences will help you identify key library resources and tools for your studies and research.

Contact information
Bibliothèque universitaire de Gennevilliers
ZAC des Barbanniers-Avenue Marcel Paul
92230 Gennevilliers
01 41 21 74 40
Contact-us
Our equipment
The library makes available to the public :
Wifi
4 PCs (reserved for CY students)
1 copier B&W and Color
https://bibliotheque.cyu.fr/english/come-to-the-library/libraries/gennevilliers-library
We respect your privacy.
This website uses Google Analytics. By clicking on "Accept cookies" or by navigating on it, you authorize us to deposit a cookie for audience measurements purposes.

En savoir plus
Vous avez donné votre consentement pour le dépôt de cookies de mesures d'audience dans votre navigateur.
Vous vous êtes opposé au dépôt de cookies de mesures d'audience dans votre navigateur.
Le paramètre "Do Not Track" est actif sur votre navigateur. Aucunes statistiques de navigation ne seront collectées.