Borrowing conditions

You need to be registered at the library and to show your student/staff card to borrow items.
Borrow
You can borrow 10 documents for 4 weeks
CY Inter-site Request Service
Use this service if your library does not hold the item you need. Please check our library catalogue before making a request. If you wish to borrow a book available in another CY library, you can request a CY Inter-site loan" by completing the printed form available to you at the reception of the university library where you wish to collect the document. This request will be sent to the university library which has the desired document. Once the request has been processed, you will be contacted and invited to pick it up at your site reception.
Return of loans
Readers should return items to the library from which they were borrowed. If this is not possible items can also be returned to another CY library. If you are unable to visit a library, you can send books to us by the poste.Please contact your library.
3-day quarantine

Once you have returned your books, either to a library or by post, it will take 3 days for them to be fully processed and they will remain on your library account during this time.


Overdues

Your delays in documents result in a suspension of your loan rights for a period equivalent to the days of delay. However,due to the Covid-19 pandemic the Library has introduced a fines amnesty.Readers will be informed when they are reinstated.


Avoiding fines :

You can return all of your borrowed materials to any CY university library. So do not hesitate to go to the nearest CY library to you.

Renewing your items online 24/7 before they become overdue.Checking your Library record via My Library Account and extend your loan for one week.
Please note that only one extension is possible.
Journals
For any information on the loan of periodicals, inquire at the reception of your library.
Journals are excluded from the "inter-site loan" service.
Renewals
It is possible to extend a loan for a period of one week.
Click on the My Library Account button or address yourself at the nearest CY Library desk. If you are unable to access the internet you can call the Library to renew your books
Please note that items cannot be renewed if they become overdue or if another borrower has requested a hold on an item. Short-term loan (3 or 14 days) cannot be renewed.
Reserve un item
If all copies of a title are on loan, you can request a hold so that the next returned copy is held for you. Most items can be requested using the Library Catalogue. You can reserve it by clicking on the Reserve link.
Its availability will be confirmed on your Library account in the reservation section.
It is not possible to reserve a book with the status "Available". You must collect it from the reported library or request a Inter-Site Loan" (PES) from your library.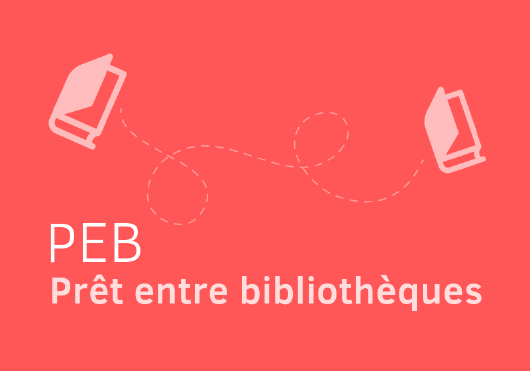 Borrow from another french university library
Need a document that you cannot find in our catalogue?
Find more information
How to log in to my library account ?
To log in, click on the My Library Account ("Compte lecteur") button and take your user card (student or staff card).
Fill in the 14 numbers of the barcode ("code barre") stuck on your card.
For students, the password ( "mot de passe") is the student number.
For the other users, the password is made of the numbers after the zeros of your barcode.
To keep your account secure, do not forget to log out.
https://bibliotheque.cyu.fr/english-version/navigation/use-the-library/borrowing-conditions